Curry's R.D. Truck & Trailer Repair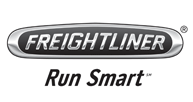 FREE ESTIMATES
Born from the need for quality repair services in the Muscatine area... Curry's R.D. Truck and Trailer Repair is the ONLY state-of-the-art repair facility in the area. It truly is a one-stop shop for all your vehicle needs. Everything from semi tractors and trailers, cars and pickups, to RVs and industrial equipment.
As part of the Curry's, Inc. company... we are in the service business first... and repair business second. The next time you need a vehicle serviced... think Curry's R.D. Truck and Trailer Repair.
With two fully-stocked service trucks, and 20 fully-equipped service bays for service and maintenance by expert service technicians, we can get you back on the road as soon as possible.
Complete Federal Department of Transportation and State inspections of trucks, tractors and trailers performed.
Complete lube, oil and oil filter services available as well as transmission and differential lubes, maintenance services and repairs.
Pickup and delivery services are available if you don't have the staff available to bring in your rig.
No job is TOO BIG or TOO SMALL for us!
Bring us your brake and clutch adjustments, tire rotations, repairs and replacements.
We can replace your belts, wipers, hoses and light bulbs.
Tractor - Lube only
Trailer - Lube only
Truck Wash
Trailer Exterior Wash
Trailer Wash - Flatbed
Trailer Wash - Grain Trailer
Livestock Trailer Wash
Combination Wash
Trailer Washout
Trailer Blowout
Motorhome / RV Wash
$49.95 (incl. checking lights + fluid levels)
$35.00 (incl. checking lights, brakes, tire pressure)
$45.00
$40.00 (Vans & Reefers, excluding livestock trailers)
$35.00 (with sides=+ $5.00)
$45.00
$75.00
$75.00 (excluding livestock trailers)
$45.00
$40.00
$55.00 (incl. fifth wheel trailers)
Additional costs for shop supplies, fluids used, and tax may apply
If you're looking for a change in your professional scenery... Why not think about joining our team? We are currently taking applications for several positions. We're always in search of quality service personnel. If you're interested in becoming a member of the Currys, Inc. team... Give us a call: (563) 263-4100, option 1 Ask for Duane Hook
Services Include:
Preventative Maintenance
Roadside Assistance
Federal DOT Inspections
State Inspections
Fleet Maintenance
Engine & Transmission Service
Complete Brake Service
Spring / Air Suspension Repairs
Steering & Alignment
Three Axle Alignment
Axle Corrections
"On Truck" Spin Balancing
Drivetrain Service
Complete Overhauls
Air Conditioner Service
Hydraulic Hoses
PTO Service
Frame Repairs
Fuel Tank Repairs
Truck Washes & Washouts
Undercarriage Diagnosis
Electrical Repairs
Air System Repairs
Landing Gear Service / Repair
Crash / Wreck Repairs
Floor, Door and Roof Repairs
Daycab Conversions
Full Service Body Shop
Here at Curry's RD Truck and Trailer Service we specialize in many different replacement and specialty accessories for your vehicle. If it's a specialty light bulb you need... or a new grain trailer... you have come to the right place! We are your "One-Stop Shop" for all your vehicular needs.
Please look above to see a small example of the different types of equipment we sell and service. Don't worry if what you're looking for isn't there... our parts department can get it for you in the best possible time.