Lease Purchase Program

-

Equipment Leasing
OUR LEASE PURCHASE PROGRAM
This is a program to help drivers find success. Under our Driver Development Program you would drive for us for 90 days as a company driver to make sure we are a good fit for each other. At that point we can get you into our lease purchase program. Low weekly payments and no down payment will allow drivers to be profitable and take their first step toward owning their own small business.
​
N

O DOWN PAYMENT
All of our equipment requires no down payment from the operator.
LOW WEEKLY PAYMENTS
Weekly payments range from $450 to $695 per week. Low weekly payments allow the owner operator to have a successful career. Leasing agreements are 4 to 7 year terms, with a $1.00 buyout at the end of the lease.
​
CREDIT IS NOT A DETERMINING FACTOR
Get your truck and start your new career as an owner operator with ease.
VARIETY OF EQUIPMENT
There is a variety of trucks available ranging from 2007 to 2016 models.
100% DRIVER APPROVAL
No questions asked, 100% approval rate. If you are approved to drive for Curry's Transportation as a company driver, then you are automatically approved to get a truck!
​
OUR PAYOUT PROGRAM
We pay 75% of the line-haul, and 100% of all collected fuel surcharge and accessitorial charges.
​
MAINTENANCE ACCOUNT PROVIDED
We automatically put 9% of the line-haul in a maintenance account for your truck to cover all of your scheduled, and unscheduled maintenance, rather it be at our Freightliner dealership, or on-the-road.
​
LETS GET STARTED!
To start the process, we need you to fill out an

online application

. Then fax us a current copy of our driving record from your local DMV. We can then get you qualified to join our team. After a short 90 days as a company driver we can get you into your own lease purchase truck!

(Fax your MVR to 563-263-4101)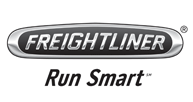 REQUIREMENTS:
Must be at Least 21 Years of age.

Must Have at Least 2 years of verifiable over-the-road experience

Class-A CDL

Current copy of good MVR

No DUI, DWI, or refusals in past 5 years (none in CMV)

No speed violation greater than 20 mph over the speed limit
Call Curry's Today!
800-553-2339, 131